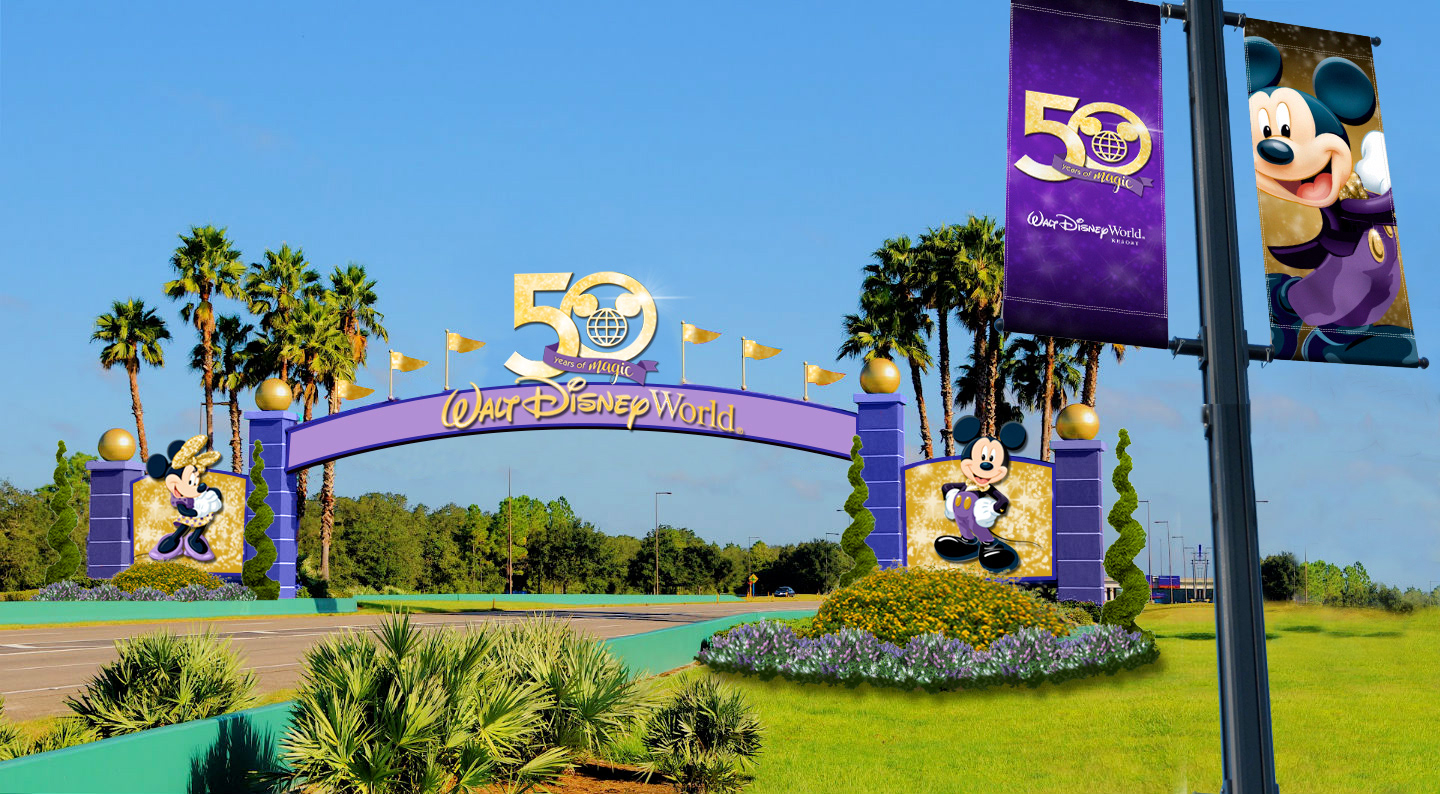 Branding: "50 Years of Magic" Celebration
Branding for anniversary campaign of Walt Disney World Resort
This project is a branding effort, where a campaign was created to celebrate the 50th anniversary of the Walt Disney World Resort. A brand new logo was created to commemorate this occasion. Theme park maps, entry tickets, posters, resort-wide signage and merchandise were also created as part of this campaign. 
The logo for this campaign boldly and clearly exclaim the excitement that is part of any "Golden" Anniversary. Although it maintains a contemporary look, fitting for any environment, the design for this logo borrows from the nostalgia many guests feel when they visit the Walt Disney World Resort through the incorporation of the "retro" Mickey Mouse globe within the zero (found in the original Walt Disney World logo), and the use of classic banner with the celebration's slogan. 
Project is a SAMPLE proposal design project, and all respective logos and characters belong to The Walt Disney World Resort and  Disney Company.